Awards and honorary mentions to Finnish films in Lübeck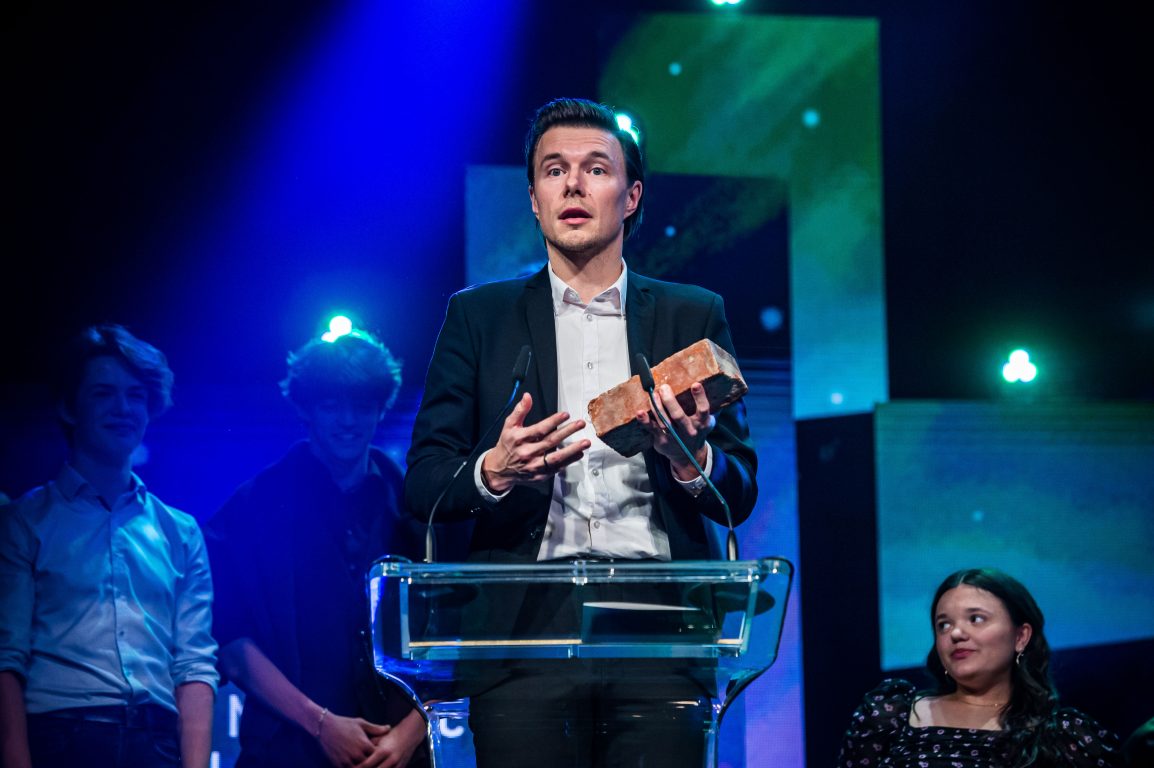 Girl Picture and Ruthless Times – Songs of Care were victorious at the North German festival.
Image: Cinematographer Jarmo Kiuru at the awards ceremony. Photographer: O. Malzahn.
The 64th Nordische Filmtage Lübeck, which specializes in Nordic films, celebrated its award ceremony on Saturday Nov 5, 2022.
The documentary musical Ruthless Times – Songs of Care, directed by Susanna Helke and composed by Anna-Mari Kähärä, received the Documentary Film Prize, worth 5,000 euros. The film will screen next in the IDFA Masters and in the competition of L'Alternativa festival in Barcelona.
Girl Picture, directed by Alli Haapasalo, won both the Children's and Youth Film Award and the Youth Jury Award, both worth 5,000 euros. The film's cinematographer Jarmo Kiuru received the award in Lübeck. The film is written by Daniela Hakulinen and Ilona Ahti. It is the current Finnish contender for an Oscar and it is also shortlisted in the European Film Awards.
Two Finnish films received honorary mentions: the Interfilm Church Prize jury gave an honorary mention to The Woodcutter Story by Mikko Myllylahti and the animated film Blush – An Extraordinary Voyage by Iiti Yli-Harja got its honorary mention from the jury for the Prize for the Best Nordic or Baltic Short Film.
Boy From Heaven, a Finnish minority co-production, supported by the Finnish Film Foundation, won the main award NDR Film Prize as well as the Interfilm Church Prize. The Swedish film is directed by Tarik Saleh and co-produced by Bufo.