November festivals: Finnish films in Tallinn, Cottbus, DOC NYC, Tokyo's Finland Film Festival
Light Light Light and The Kind Stranger will have their international premieres in November. Once again, the Tallinn Black Nights Film Festival has a decent selection of Finnish films.
Image: from the film Light Light Light, Birgit Puve / Lucy Loves Drama.
Tallinn Black Nights Film Festival
November 3–19, 2023
Tallinn Black Nights Film Festival has a wide program with several competitive sections. Finnish films competiting in Tallinn are:
Giant's Kettle by Markku Hakala and Mari Käki in the First Feature Competition
Arnold Cautious and the Happiness Stone by Arto Halonen and Snot &Splash by Teemu Nikki in the Just Film Children's Competition
Light Light Light by Inari Niemi in the Just Film Youth Competition
Jasmin's Two Homes by Inka Achté and Hanna Karppinen in the Shorts Live-Action Competition
In the Midst of Chaos There Was Shape by Saarlotta Virri in the Shorts New Talents Competition
Nun or Never! by Heta Jäälinoja in the Shorts Animation Competition
Light Light Light and Night Stop compete in Cottbus
November 7–12, 2023
Light Light Light, directed by Inari Niemi and written by Juuli Niemi, is one of the 12 films in the feature film competition of Film Festival Cottbus. The main award of the section is worth 25,000 euros. Set in 1986, the film is a story of two teenage girls who fall in love in a small town. It premiered domestically in mid-October.
The short film competition in Cottbus has also an exclusive selection of 12 films. Night Stop by Khadar Ayderus Ahmed. The main award is 2,500 euros. Night Stop premiered about a year ago in Red Sea International Film Festival in Saudi Arabia.
The German festival will also screen all three seasons of All the Sins, a crime series directed by Mika Ronkainen and written by Ronkainen and Venla Aakko. The series is produced by MRP Matila Röhr Productions and it was launched in 2019.
The Kind Stranger premieres in New York
November 8–16, 2023
Directed by Sini Hormio and Anu Silfverberg, The Kind Stranger will have its international premiere at DOC NYC, a documentary film festival in New York. The films follows three ASMR artists who are part of a worldwide community and phenomenon. In their videos, they imitate human connection through gentle whispers, tender hand movements, and caring role plays.
The Kind Stranger was produced by Ari Matikainen for Kinocompany, and it premiered at DocPoint Helsinki International Documentary Film Festival in early 2023. DOC NYC is the biggest documentary film event in the US.
15th edition of Tokyo's Finland Film Festival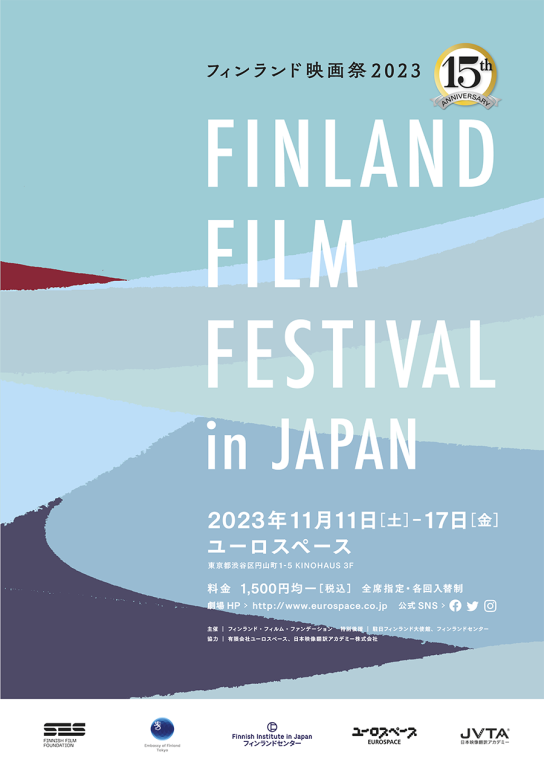 November 11–17, 2023
Finnish Film Foundation organizes the 15th Finland Film Festival in Tokyo Japan, together with Eurospace Cinema. The program consists of five feature films and one documentary feature: