Hit Big and other Finnish films in Tallinn Black Nights Film Festival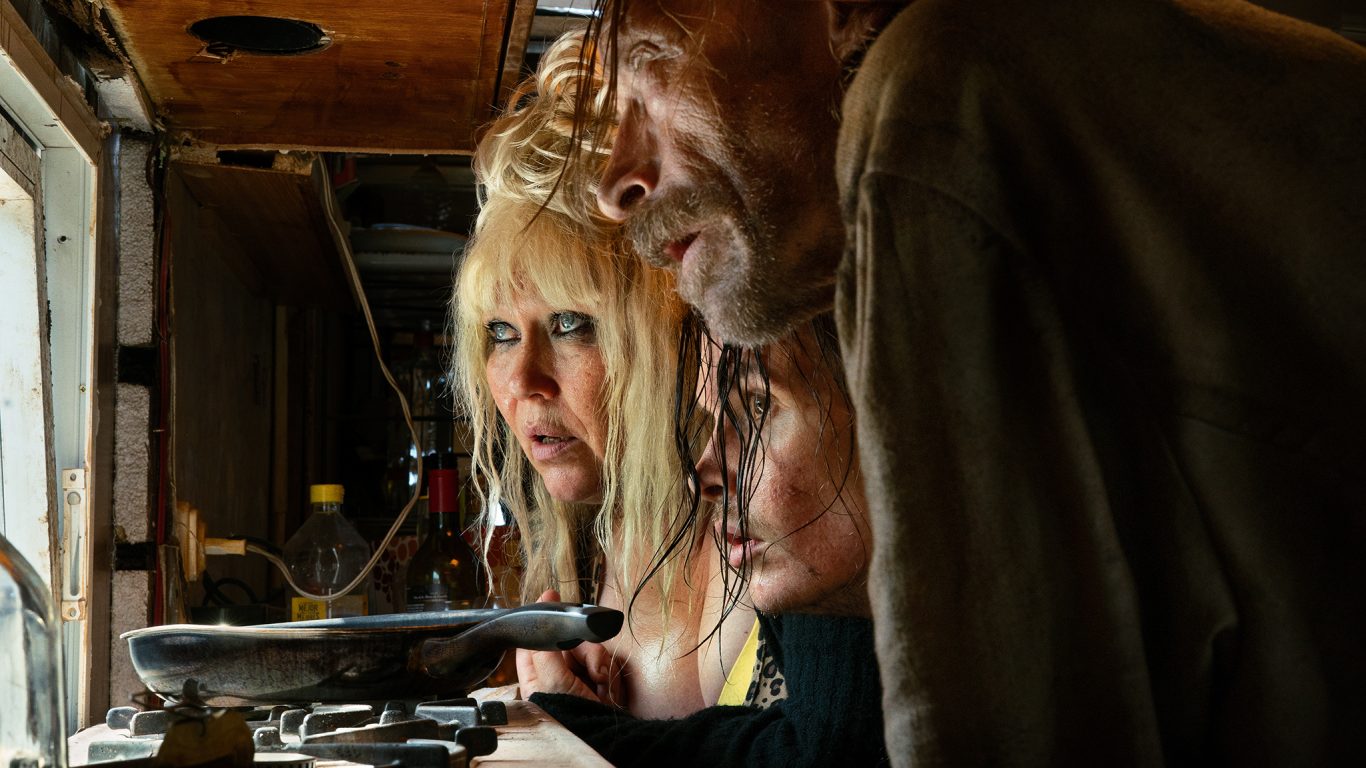 14 Finnish films and three minority co-productions are in the programme of the Estonian A-list festival which takes place November 11–27.
Image: from the film Hit Big, Elokuvayhtiö Komeetta / Sami Kuokkanen
Hit Big, the latest film from JP Valkeapää (Dogs Don't Wear Pants), will have its international premiere in the Official Competition of the 26th Tallinn Black Nights Film Festival. Set in Costa del Sol, Spain, the film is a story about a Finnish family abandoned by a crime boss who take their own back by stealing the haul of a major heist. Hit Big will open domestically on November 11.
Another film premiering in Tallinn is Tuulikki, a short film from Teemu Nikki which was selected to the Shorts Live-Action Competition. It is a film about a mother-daughter relationship that escalates when the circumstances prove too much for both of them.
See below a full list of Finnish films and projects in Tallinn.
Official Competition
Children's Competition
Children's Programme
Youth Programme
Doc@PÖFF
Karaoke Paradise (dir. Einari Paakkanen)
A House Made of Splinters (dir. Simon Lereng Wilmont), Danish-Finnish-Swedish-Ukrainian co-production
Innocence (dir. Guy Davidi), Danish-Finnish-Israeli-Icelandic co-production
Environmental Film Programme
Shorts Live-Action Competition
Le Saboteur (dir. Anssi Kasitonni)
Tuulikki (dir. Teemu Nikki)
Shorts Animation Competition
Shorts Alternatives
Bon Voyage (dir. Jussi Sandhu, Sakari Suuronen)
Crazy Crabs from Outer Space (dir. Magdaleena Jakkila)
Doc@Shorts
Polar Night Light (dir. Niko Väistö)
Rebels with Their Shorts
Industry@Tallinn
Works-in-Progress
Death is a Problem for the Living (dir. Teemu Nikki), produced by It's Alive
8 Views of Lake Biwa (dir. Marko Raat), produced by Allfilm (Estonia), Bufo
Snot and Splash (dir. Teemu Nikki), produced by It's Alive
Co-Production Market
The Kidnapping of a President (dir. Samuli Valkama), produced by TACK Films
TV Beats Co-Financing Marketissa
Black Night Stars
Aamu Milonoff (Girl Picture)